Don't take our word for it…listen to the experiences of our parents.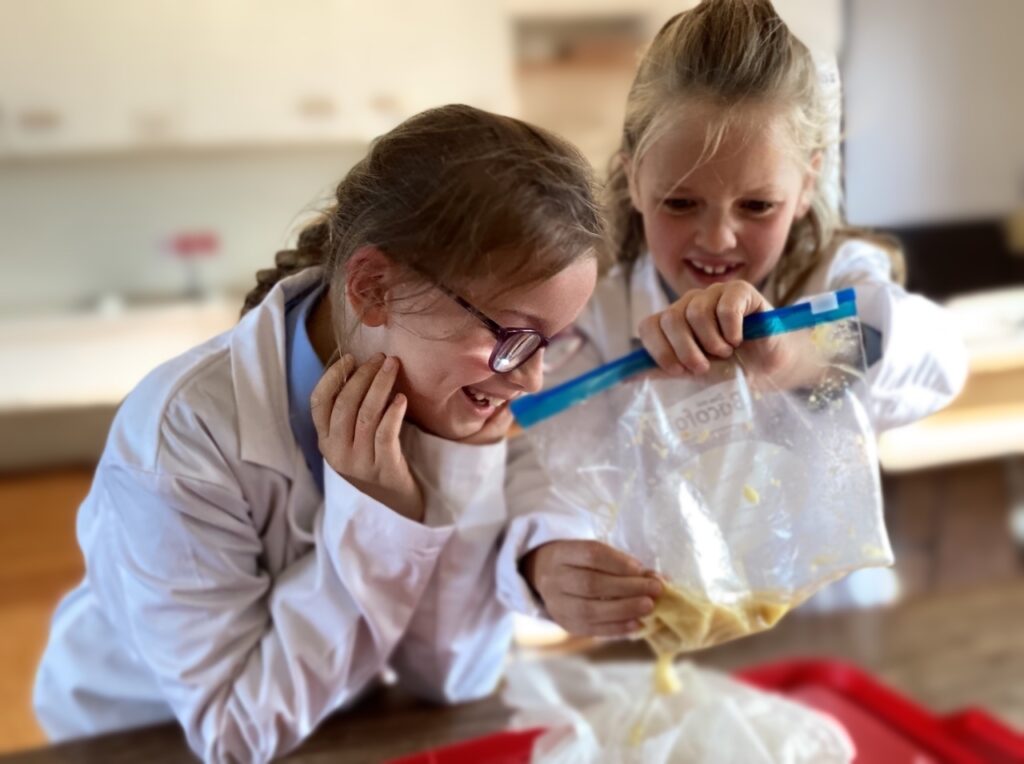 The first time we attended an open morning at The Old School Henstead it was clear straight away that it was the right choice for us. The children were engaging, full of confidence and enthusiastic about their school. As our second child approaches the end of their Henstead journey we are delighted that she now demonstrates those same positive traits that we witnessed on that day. Both of our children have been awarded scholarships to their first-choice senior school and this couldn't have happened without the collective drive and support of the wonderful Henstead family to achieve their potential and prepare them for the next step.
Choosing The Old School Henstead was the best decision we could have made for our children. Our eldest joined as such a shy, nervous child and the change in her is incredible. She is thriving and her confidence has grown immensely along with our youngest who is now following in her footsteps. We are so thankful to the teachers for everything. They treat the children in such a wonderful nurturing and caring way which is all you can ask for as a parent.
Exceptional teaching standards and a wealth of opportunities across the whole academic, arts and sports spectrum have given my children the confidence, assertiveness and independence for a solid foundation in their education. The residential trips are fantastic – exciting, adventurous, team building, trust, leadership, independence.
We have been very happy to send our daughter to Henstead. She has really thrived in the small school environment and enjoyed the wide variety of opportunities available. She has made many great friendships and benefited from the flexible and supportive teaching environment. The Headmaster and teaching staff have always been very enthusiastic and supported her from a Year 3 starter all the way up to Year 6 Head of School!
I was concerned after the first parents' day at a local primary school that with so few staff and such big class sizes, would they be able to give my daughter the time and support she needed…After being recommended The Old School Henstead from friends we had a look round. We really liked the quiet and small feel to the school. The class sizes are small and the Head greets every child by name at the front gate each morning. Our daughter's confidence has increased and she has made so many friends throughout the different age ranges. All the children mix really well. She takes part in lots of extra activities such as piano lessons, book club and ballet. She is so happy at the school and watching her flourish has been so reassuring as a parent and we know that it was the right decision. They really encourage learning outside of school too and our daughter has such a thirst for reading and knowledge and I know that she is in the best place possible to be nurtured and grow. We also really like that the school encourages children to learn about religions and inclusiveness, while still respecting traditional values such as school nativities and Remembrance Day. The school has cultivated a real community spirit amongst parents, pupils and teachers and I have absolutely no concerns in recommending it to others.
(Our daughter) is loving every minute of school and we have been very impressed with the breadth of teaching and her reading progress in particular. We have a great sense of comfort that she is on track to having a significant academic advantage when progressing to secondary school.
(My son) has increased in confidence since being at The Old School Henstead. From a child that would shy away from new experiences to one who will try everything put before him.
We are delighted to have chosen The Old School Henstead. It is wonderful to see our son look forward to school with such enthusiasm and watch him thriving in a positive and encouraging environment. A real strength of the school is the inspiring staff whose dedication is reflected in such highly motivated and well-rounded children.
My child's attitude to learning has excelled since starting at The Old School Henstead. As parents we have noticed how much more confident and well-mannered he has become. His enthusiasm for his school is reflected in all that he does.
We saw such a difference in our daughter when she joined The Old School Henstead, having spent two years in our local primary school. She grew so much in confidence, both with her academic studies and in sport and music. Our children are so happy at Henstead; they always want to come to school and are smiling both at drop off and pick up. Can't ask for more than that! I have no doubt that the children have met friends for life at Henstead, as have we as parents. The Old School Henstead really is a unique "family", who not only wants the best for our children, but also instils the real life values of teamwork, support and confidence. Being a relatively small school, all the children are included in everything, from sports teams to school plays. Without the pupils even realising, this ensures that those who are less able can develop their skills, those who are less confident become more so, and most importantly, the children learn about teamwork, and the importance of supporting each other. A small school with a huge beating heart.