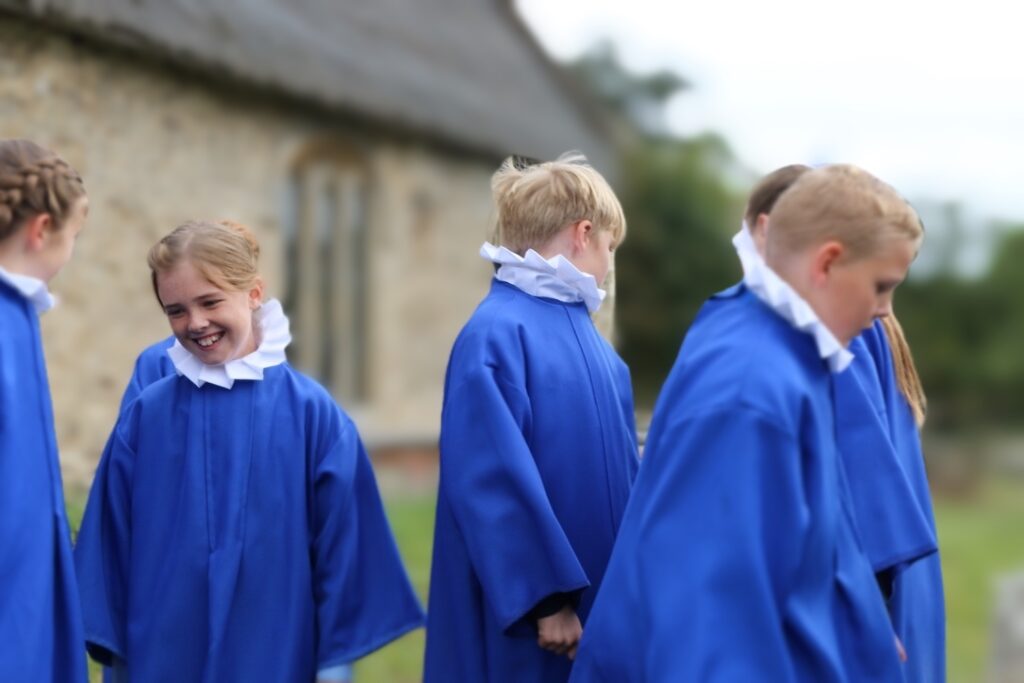 Music-making is a very important part of life at The Old School Henstead, with each class from Nursery to Year 6 receiving three lessons as part of the curriculum every week. These lessons feature a mixture of singing, practical instrumental work on tuned percussion and recorder, and topic-based exploration.
The Senior and Junior Choirs rehearse every week and lead the singing at our regular services at St Mary's Church and in daily assemblies. In addition to this we have, over the years, been very proud of the achievements of the Senior Choir at local, regional and national music festivals. The choir regularly sings for the Children in Need charity and was featured doing so on national television. 
Many pupils subscribe to weekly individual music lessons with our specialist music teachers. We currently offer tuition in piano, violin, guitar, flute and singing.