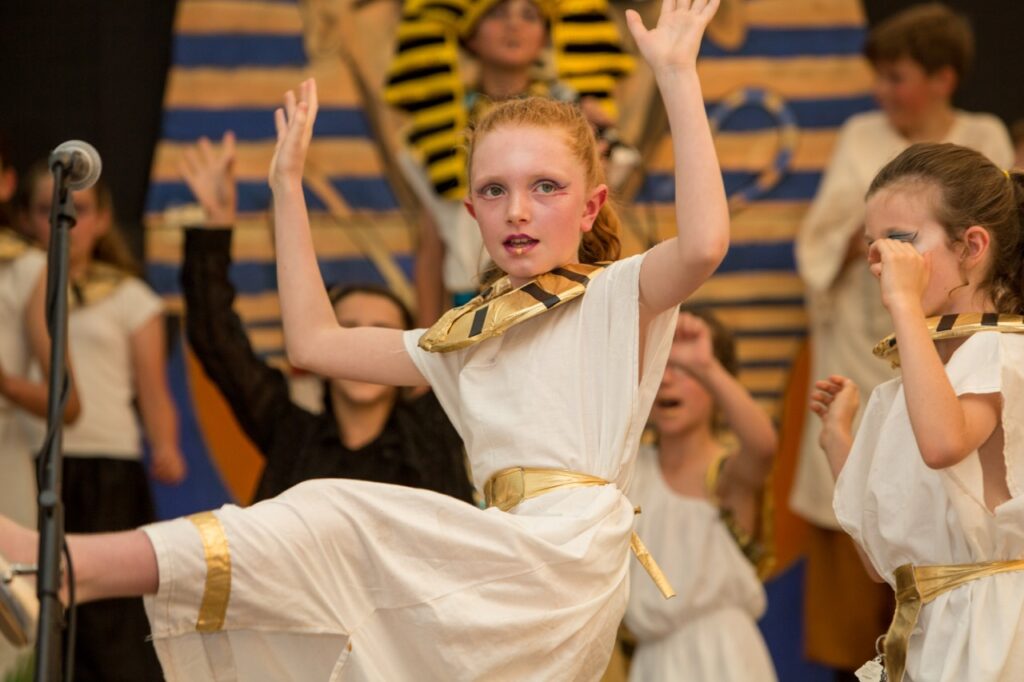 In keeping with The Old School Henstead's focus on building our pupils' confidence, social skills, awareness of others and teamwork, the Drama syllabus provides an approach which is both structured and adventurous. With drama games, improvisations, role play and practice of specific elements of Drama, the children are equipped to meet not only the challenges of regular performance and presentation within the broader curriculum of the school, but also in their ensuing educational experience.
A strong emphasis is also placed on the connection between Drama and literacy skills – lessons support speaking and listening, extending vocabulary and encouraging pupils to understand and express different points of view. The Inter-House Drama competition is also keenly contested.
The Junior and Senior Summer Shows, our traditional climax to the year, are produced at an exceptional level of professionalism by talented and dedicated staff and include every child from Nursery to the top of the Senior School, at an appropriate level of performance. The Shows always provide a memorable send-off for our leavers.
We also offer LAMDA tuition in the Upper School. The school is an accredited examination centre for LAMDA (London Academy of Music and Dramatic Art).