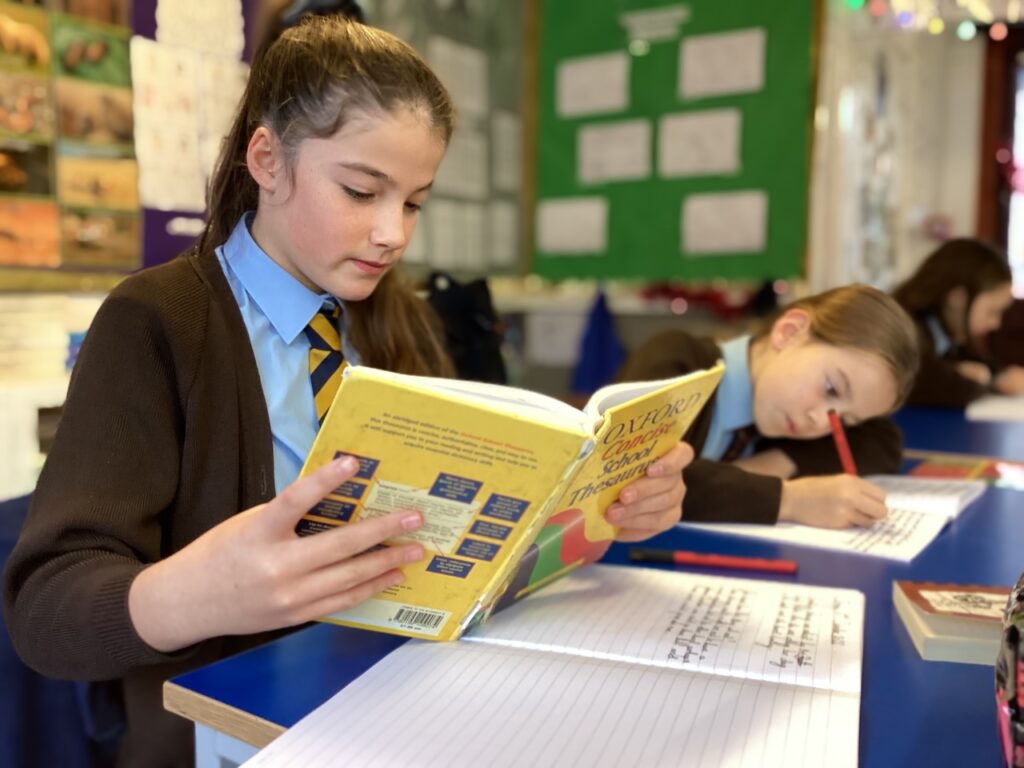 Children may be pre-booked into the early morning Breakfast Club which opens at 7.45am.
The school day starts at 8.35am (8:30 in Nursery) ending at 3.35pm for children in Reception to Year 2 and at 4.10pm for Years 3 to 6.
Children in Reception to Year 2 who need to wait until 4.10pm are cared for in a supervised activity or prep session.

Breakfast Club
An early morning Breakfast Club runs from 7:45am. From 8:15 Early Morning supervision is offered until the bell rings at 8:35am, when pupils may make their way to their classrooms.
Attendance at Breakfast Club should be pre-booked via the School Office, not later than 4:10pm the previous day. A small fee is charged (see fees page for further information).
Lunches
A freshly cooked hot lunch (prepared on site) is served every day. Organic produce from the school garden is incorporated wherever possible. Children are also welcome to bring their own packed lunch. Click the button below to view the current four week menu:

After School Clubs
A range of supervised activities takes place after school. The activities on offer vary from term to term. Examples include:
Pony Club, Archery, Dance, Golf, Yoga & Mindfullness, Arts & Crafts, Athletics, Football, Model Gliders and Stage Prop Construction.
Homework Club
Parents have the option of an after school prep session every day until 5:30pm. Pupils complete their daily homework under supervision, before having the option to complete independent work, reading or creative activities. A small fee is charged (see Fees page for details).
Holiday Clubs
At the end of every term The Old School Henstead offers a holiday club for pupils from all year groups from Reception upwards. The activities on offer vary from season to season and may include arts and crafts, outdoor education, team sports, cookery and excursions.