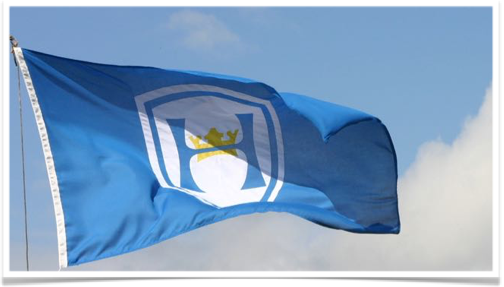 Governors
The Old School Henstead is fortunate to have energetic and committed Governors who take an interest in all aspects of the life of the school and are responsible, together with the Headmaster, for strategic planning. The day to day running of the school is the responsibility of the Headmaster, who in turn is supported by a lively, well qualified and very experienced professional staff.
 
NICOLAS KINGSLEY, Chair of Governors, has been a partner at Sprake & Kingsley since 1991, having practised law in Norfolk since 1976. Nic was appointed a governor in 2009. He lives locally and has three children (all long out of school!). Nic is committed to the school and its ethos and is interested personally in sport of all sorts, being involved locally in Rugby Union, which he still plays. He is also a trustee of the Philip Wayre Wildlife Trust as well as Honorary Secretary of Crusaders RUFC. He is a (worried) supporter of NCFC.
Nic Kingsley is contactable via the school office.
KAREN PHILLIPS, a local solicitor and former parent of the school. Karen lives in Norwich with her partner and slightly eccentric Westie. She has worked in Suffolk for nearly twenty years. Karen is a Partner at Bungay solicitor's Sprake & Kingsley where she assists clients with civil disputes and dispute resolution, with a particular interest in employment/HR issues. Karen has been associated with the school for ten years, has been a governor since 2010 and has a particular interest in assisting the school from a legal perspective.
ELIZABETH TOZER, BEd (Hons), MA is Vice Principal at a local academy and a current parent of the school. She trained as a teacher of art and design and ran several departments before joining the senior leadership team. Over 23 years in the teaching profession, Elizabeth has had extensive experience of leading pastoral, safeguarding and pupil attainment at whole school level. In her current role she is leading on teaching and learning, performance management and continuous professional development.
PAUL SMITH, MA, MEd, graduated from Queens' College Cambridge with a degree in Georgraphy and a blue in rugby football. He started his educational career at St John's School, Leatherhead and moved into school leadership as Second Master at the Royal Grammar School, Worcester, then into two headships: six years at Oswestry School, Shropshire and eleven years at Truro School, Cornwall. During his time at Truro School he was elected to the HMC membership Committee and became a member of Cornwall Rural County Council. Paul is married to Kathy and has two daughters and four grandsons. Kathy and Paul retired to Suffolk five years ago. Paul is also a governor at the Royal Hospital School, where he chairs the Education Committee, as well as chairing the Board of the local community shop and Secretary of the Seniors Section of Halesworth Golf Club.
JON SLAY, BSc (Hons) QTS, was educated at Brunel University. After a spell as an Insurance broker in London, he took his first teaching post in 2001 at Orwell Park Prep School. He then moved to Framlingham College in 2006, where he has held several different roles including Head of Hockey, Head of Year, Director of Sport and his current role of Housemaster. Jon has a passion for sport. He played U17 County cricket, and hockey for England up to Under 21 level and also represented Great Britain. He is also involved in the Duke of Edinburgh's Award at the College.
ASHLEY HENDY is originally from Gloucestershire and comes from a farming background. Having moved to Suffolk he attended Agricultural College in the late 70's. In 1984 he made a complete change to his career and joined Suffolk Constabulary working at Ipswich, Woodbridge and Police Headquarters at Martlesham. He is now a successful and experienced Compliance/Data Protection Officer within the Energy sector, based in Ipswich. He has been heavily involved with The Duke of Edinburgh's award and the Combined Cadet Force since 2011. In his spare time he is a keen mountaineer and skier and has climbed extensively in Europe, the Himalayas and North America.