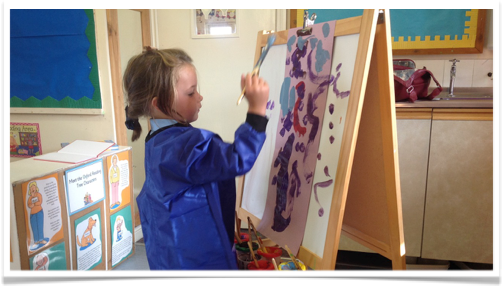 Expressive Arts & Design
At The Old School Henstead there are many opportunities for children to explore and share their thoughts, ideas and feelings through a variety of art, design and technology, music, movement and dance and imaginative and role play activities. Reception works closely with Year One children to perform a Christmas Play, a Spring Concert, and a Summer Show or Musical. Children in Reception have three varied music sessions a week with a specialist music teacher.
Creativity is fundamental to successful learning. Being creative enables children to make connections between one area of learning and another and so extends understanding.